Back to all posts
Posted on
Support Catholic Education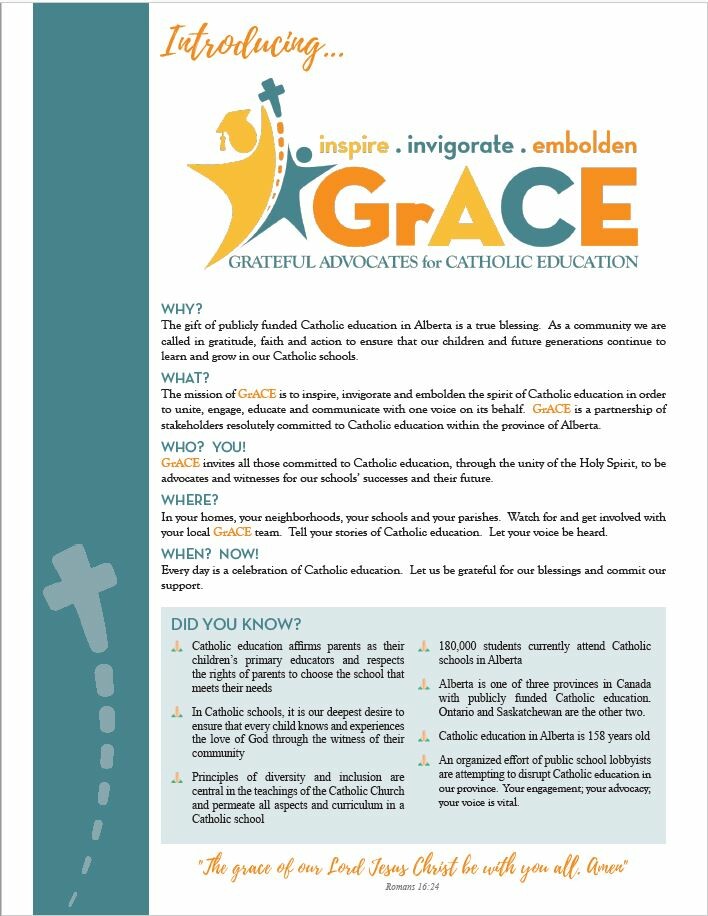 I am happy to share with you a flyer promoting the newly formed group GrACE - Grateful Advocates for Catholic Education.

As you may or may not have heard, there are individuals and organizations in Alberta currently calling for an end to the public funding of Catholic, Private, Charter, and Francophone schools. 

Please have a look at the attached flyer describing the new group GrACE and how you can be a supporter of Catholic Education, moving forward.