Back to all posts
Posted on
Little Caesar Pizza Order Fundraiser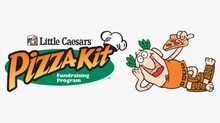 School Council is doing the Little Caesar Pizza Fundraiser again! 
Order forms were sent home the week of January 10th - 14th with students in Grade K - 6. There are extra forms available in the office.
If you would like to order online, please go to www.pizzakit.ca
Group ID: 139600
Fundraiser ID: 390181
Please have orders submitted by Friday Jan 28th.
Orders will arrive on February 14th.