Back to all posts
Posted on
Newsletter ~ January 11th - 15th, 2021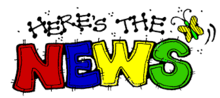 We are now accepting NEW REGISTRATIONS for students in Kindergarten - Grade 9 for the 2021-2022 School Year.
You can pick up a registration package in the office. 
For Kindergarten Registrations - your child must be 5 years old by December 31st, 2021
Or CLICK HERE for an online package
If your child borrowed a Chromebook over the Christmas Break, PLEASE RETURN THEM BY TUESDAY JANUARY 12TH. We require these for our in-school teaching.
Please continue to be diligent in screening your child daily before sending them to school.
Daily temperature checks
Here is the Daily Symptom Checklist - Student Symptoms.pdf  
If they have any of the symptoms or are feeling unwell, please keep them at home.
If you keep them home, please notify the school by calling 780-352-9355 or emailing sh.lg.attendance@starcatholic.ab.ca
Little Caesar Pizza Kits                                               
School Council is doing this fundraiser. Catalogues went home before the Christmas Break. 
To Submit Online Orders click here:


Group ID: 139600
Fundraiser ID: 381586
All orders are due by Jan 26th.
ATTENTION Grade 4 - 6 Parents

​​​​​​​Your child will be coming home with a Power School Parent Portal Log-in Information Sheet in their agenda this week. Please take some time to create an account and log in. This portal is how you will be able to access your students and achievement in the future.