Back to all posts
Posted on
Orange Shirt Day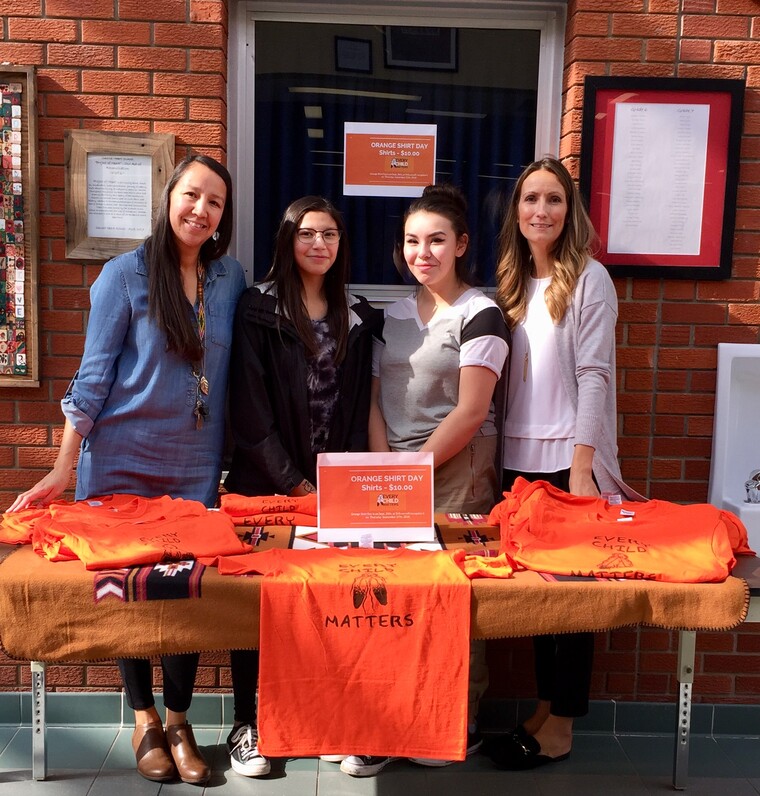 The Indigenous Leadership Students will be selling Orange Shirts in the way at lunch hour on Wednesday and Thursday. The cost is $10.00 and all profits are donated back to the Orange Shirt Day Society. 
We are limited to what sizes we have left. Here is what we do have:
6 - Youth Large
2 - Youth Medium
4 - Youth Small

Thank you to our community partners Stitch'n Magician for supporting us in making these orange shirts for us every year! Thank you to the families who ordered shirts this year, they will be delivered to classrooms tomorrow. 

Please join us from 2:15-3:15 pm on Thursday September 27th, we will be having an assembly for students in Gr. 4-9 to recognize and honour this very important day.