Back to all posts
Posted on
Registration NOW OPEN for the 2021-2022 School Year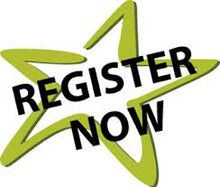 We are now accepting Kindergarten Registration and Grade 1 - 9 Registrations.
You can stop by the office (8am - 4pm) and pick up a registration package or print off the following documents and email them (as well as a copy of your child's Birth Certificate) to shelly.rule@starcatholic.ab.ca
ECS REGISTRATION PACKAGE
Please note that your child must be 5 years old by December 31st, 2021
GRADE 1-9 REGISTRATION PACKAGE
Leave for Lunch Form (Optional)
Student Parent Handbook 2021-2022
If you require Transportation for the 2021-2022 School Year, you can apply online.
Please note that bussing is based on availability.