Back to all posts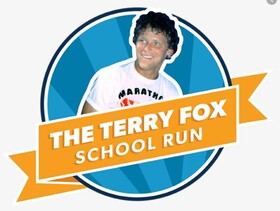 Dear Sacred Heart Families,
This year is the 40th Anniversary of Terry Fox's Marathon of Hope and Sacred Heart School is proud to be continuing the legacy of one of our greatest heroes. 
With Covid-19, we are not going to be holding our run on 1 day, but during the week of September 28, so that all classes can have a chance to participate safely. You will get your schedule for your Run Day from your teacher. 
Also this year, we are unable to collect our 'Coins for Cancer', but we are able to make donations directly online. Please join us and support this wonderful cause by donating to: http://www.terryfox.ca/SacredHeartSchoolAB. Together, we can all make a difference! 
As well, we will be selling cancer bracelets that the Junior High Grade 7 IMAD Social Justice class (I Make A Difference) is making. Each bracelet is being sold for $5.00 each, and 100% of the proceeds will go directly into the Terry Fox Fundraising for Sacred Sacred Heart. All bracelets will be made and then stored for 3 days to ensure no contamination. Bracelets are limited, and must be ordered on School Cash. You will get a notification for purchase and they will be available during the Terry Fox Run week for pickup. The IMAD class would like to thank retired teacher extraordinaire Michele Chartier for donation of all of the silver hope pendants for our bracelets! It's people like you who make a difference! 
We are going to demonstrate by action that 'this is who we are, even when no one is watching'! Please watch the following 30 second tribute for inspiration on finding your 'TRY' to commemorate these 40 years!
Sacred Heart Working Together to Outrun Cancer!