About
Message from the Principal
Sacred Heart School is blessed to be able to provide a Christ-centered, well-rounded, high quality educational alternative for the community of Wetaskiwin and surrounding area.  We are very fortunate to be able to work hand in hand with our local parish and families as we know that together we make the difference in the lives of our students. This has been our tradition here for over 100 years!
We strive to provide an enriched, well-rounded educational program in Academics, Arts and Athletics in which all students may explore their God-given potential within a safe and caring environment.  It is our hope that our students utilize these talents for the greater good and give praise and thanks for their gifts with humble hearts.
We follow the Mission and Vision of all our STAR Catholic communities:
Mission
Rejoicing in the way of Christ, we nurture a love of learning in faith filled Catholic Schools!
Vision
Souls seeking Christ on a journey of faith, learning and love.
It is important that our families know that this is their school. That families are our first and foremost concern and that we are here to support them in the raising of their children in a faith filled environment.  We say thank you for entrusting us with your most precious gifts – your children.  We will endeavor to help you find and foster their personal gifts and talents and let their lights shine for all to see! We will do our best to help your children follow the teachings of Jesus.
'You are the light of the world. A city set on a mountain cannot be hidden.
   And they do not light a lamp and put it under a basket, but on a lampstand,
 so that it may shine to all who are in the house. So then, let your light shine
 in the sight of men, so that they may see your good works, and may glorify
 your Father, who is in heaven.'                                                                                  
       Matthew 5:14-16
Sincerely
Verna Sand, Principal
Sacred Heart School
Sacred Heart School Prayer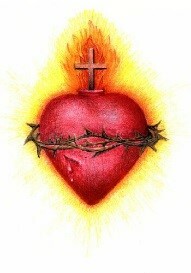 Loving Jesus,
By the grace of your Sacred Heart,
Help us to know you, to love you, and to serve you in this life,
So that we may live with you in the next.
Amen.
Safe and Caring
As Principal, my first responsibility is to keep children safe, from both physical and mental harm. Bullying in all of its forms is not tolerated, or ever ignored. Students who partake in aggressive behaviour will be counseled and reprimanded and in some cases unfortunately, asked to leave the school.
We also believe that it is far better to be proactive to prevent situations than to be reactive. Several years ago, Sacred Heart embarked on an Alberta Teachers' Association initiative as a designated Safe and Caring School. With "Niska" as our mascot, this is a comprehensive program with weekly and monthly theme to be proactive in keeping children safe from bullying by teaching social and cultural understanding and respect. We have monthly Safe and Caring Assemblies featuring a virtue of the month. We also have a Peer Mediation team, and an anonymous "Stop a Bully" mail box.
Children are educated that, "If you see it (bullying), you are a part of it." Offenses need to be reported for the good of all. As always, disciplining is done with respect of the individuals, as Christ, the Master Teacher, would have us treat all of his children.
In production with Access TV, the following commercials were televised this last summer.