Electives
Junior High Electives
Junior High Elective Programming for Students in Grades 7-9 at Sacred Heart School
Our philosophy regarding junior high electives, is that students access these courses to explore areas of interest, develop skills and round out their school and life experiences.  We believe students should explore a range of options and also have the ability to delve deeper into some programs of interest as they progress through their junior high years.
When selecting an elective, it is important to realize that not all your choices may be possible in one year due to scheduling conflicts, class size limitations and our philosophy of giving priority to students in their final year of junior high.  We recommend students plan a well-rounded selection of courses over the next years.
Our elective courses will fit with our report card terms.  Term 1 will commence the beginning of September and go until mid to late November and then term 2 will begin and go until mid-March.  Term 3 will be the reminder of the year.
Please read the course descriptions that follow and make your selections on the registration form at the end of this document.  This information is meant to assist students and parents in choosing what combination of elective programming and academic support may work for your child.  Please remember, we want them to explore new things, take a few risks and try a few things out if at all possible.
NOTE:  There are class size limitations on all option courses. Electives are subject to change based on teacher availability and student interest. Please note that many electives have a fee.
Elective Programming SAMPLE WORKSHEET
Use this form to help you choose your electives before completing the online form. Please make your choices with a lot of thought and consideration. Changes during the school year will only be made if there are extenuating circumstances. Many electives are capped at a certain number. 
Select your top 4 choices for all 3 terms and full year options by putting a number in the box under the option. Foods and Wood Shop are grade specific so please ensure you have numbered your choice in the correct term. Important: if you choose BAND or DRAMA as a full year option, you are committed to taking it in term 2 as well, for festival and performance preparation.
Complete your selections online as soon as possible, once registration opens. The deadline is May 30. If not completed by then, choices will be limited and your child will be placed in available electives. 
FULL YEAR (rank your top 4 choices, so you are ready in case your top choice is full)
Athletic Enrichment

Creative/

Indigenous Arts

Drama

iLEAD

Instrumental Band

International Studies

Media Design & Yearbook

Outdoor Ed

 
 
 
 
 
 
 
 
TERM 1 (rank your top 4 choices, so you are ready in case your top choice is full)
| | | | | | | | |
| --- | --- | --- | --- | --- | --- | --- | --- |
| Film Studies & Movie Making | Foods 7 | Guitar | Interactive Science | Introduction to French | Off the Wall Art | Solve This? | Woodshop 9 |
|   |   |   |   |   |   |   |   |
TERM 2 (rank your top 4 choices, so you are ready in case your top choice is full; if you've selected Band or Drama as a full year elective you must take it in this term as well for festival and performance preparation)
| | | | | | | | | |
| --- | --- | --- | --- | --- | --- | --- | --- | --- |
| Band | Beauty in the Eye of the Beholder | Coding & Robotics | DIY Creative Crafts | Drama | Foods 8 | Hockey | Intro. to Spanish | Woodshop 7 |
|   |   |   |   |   |   |   |   |   |
TERM 3 (rank your top 4 choices, so you are ready in case your top choice is full)
| | | | | | | | | |
| --- | --- | --- | --- | --- | --- | --- | --- | --- |
| Beauty in the Eye of the Beholder | Choral | Film Studies & Movie Making | Fitness & Wellness | Foods 9 | iMAD | Interactive Science | Intro. to Cree | Woodshop 8 |
|   |   |   |   |   |   |   |   |   |
Athletic Enrichment
NO FEE
This sport enrichment course is designed for students interested in developing leadership skills and enhancing their own competitive level in volleyball, basketball, badminton and track & field skills. Students will be assessed on their skill development throughout each unit.
Creative/Indigenous Arts

FEE: $35
Creative/Indigenous Arts is an opportunity for both boys and girls to explore and develop their talents and tap into their imaginations and artistic creativity.  It is a performance-based elective showcasing pottery, art and sewing.  Projects may involve 3-D architecture, drawing, paper folding, quilting, pencil sketching, knitting, canvas art and sewing.
Drama
FEE: $35
The primary objectives for dramatic studies are to enhance student confidence and imagination through active expression. Students explore various forms of drama through one-act productions and musicals. Students will be involved in producing a Christmas musical and school production. Come join the fun...even if you don't like acting, you can work behind the scenes in props, costumes and sound.
iLEAD

NO FEE
iLEAD is a fun authentic elective for those who have a desire to develop their leadership skills and provide service to Sacred Heart School, the church and the community. We will plan, organize and implement projects (dances, spirit days, lunch activities, food drives, etc.) to improve school atmosphere and to explore your leadership potential. YOU can make a difference by choosing this elective. Students from this class will be picked to attend WE Day.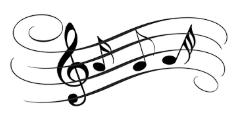 Instrumental Band

FEE: $100 for this course, which includes the cost of the rental on the instrument
The objective of the band program is to develop well-rounded musicians through classroom learning and public performances. Students will gain knowledge of many forms of music through as many diverse musical experiences as possible. They will also learn of the great composers of the past and present as well as current trends in music. Technical and theoretical components of music will largely be taught through the playing of the instruments in a wide range of repertoire. There is also an opportunity to attend an overnight band camp (extra cost).
International Studies
Fee: $35
Students will look at the impact of tourism around the world, and develop knowledge and skills required for the tourism industry. Students will be exposed to various locations around the world as they discover what the travel industry has to offer. Specifically, they will look at cuisine, cultural norms & customs and holiday traditions. In addition, students will have the opportunity to cook and taste foods from around the world.
Media Design & Yearbook
NO FEE
Students will be provided with a variety of opportunities to communicate using digital media in order to discover and develop skills to relay a message effectively in various forms: print, photography and audio/visual. The main project in this class is the creation and publication of Sacred Heart School's Yearbook.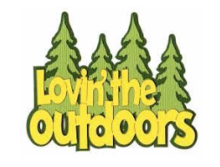 Outdoor Education

FEE: $35
Do you love the outdoors? If so, then this is the elective for you! Students will get first-hand experience in nature and develop skills in common outdoor pursuits. We will also look at our environmental impact and how we can reduce our carbon footprint and become a steward of the earth. Students will focus on skills such as fire building, outdoor cooking, orienteering, wilderness survival skills, emergency shelters, first aid and fitness building activities such as hiking and snowshoeing. There is a big focus on getting outdoors and experiencing nature! This option will have an overnight field trip (extra cost).
Beauty In The Eye of the Beholder
FEE: $35
This is a dynamic option for girls who want to be strengthened mentally, physically and socially. Discussions of topics young girls face today and exploration of various skills, strategies and tools to make confident choices will empower young girls on their life journey. This class will cover topics such as friends and family relationships, media influence, self-esteem, respect, relationships, inner beauty, outer beauty .The main project is designing and creating your very own scrapbook all about YOU.
Choral Music

OPEN TO ALL JUNIOR HIGH STUDENTS

FEE: $35
The choral music program is designed to develop knowledge and ability of the various choral techniques and their role in many types of choral music. Students will develop an understanding of the origins of traditional choral music as well as contemporary music. Students will gain knowledge of many forms of music through as many diverse musical experiences as possible. Technical and theoretical components of music will largely be taught through singing in a wide range of repertoire.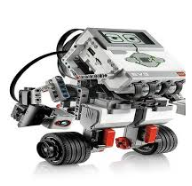 Coding & Robotics
FEE: $35
Robots are designed to think, sense and act! With this course, students will spend time building with robots and experimenting with code to control a variety of robotics equipment. Students will work hands-on in teams to design, build, program and document their progress and problem-solving strategies.
DIY Creative Crafts
FEE: $35
Are you interested in salvaging old items and making them new? Do you see potential in thrift store and garage sale items? A lot of things can be repurposed with imagination, a little bit of work and very little material. Project considerations can include card making, scrapbooking, needle point, knitting, accessories (jewelry and scarves), and other mediums. Students may be asked to bring an item from home that is destined for the landfill, so they can transform it and give it new life.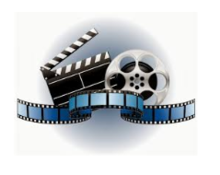 Film Studies/Video Production
NO FEE
Have you ever wondered how movies are made? Do you want to create your own short film? Film Studies concentrates on the areas of film and media history, theory and technique, and the study of genres. The goal of this course is to help students understand both the history of film as an art form and to enable them to understand how the makers of film structure their work to communicate ideas and feelings to an audience. As a final project, students will be challenged to create their own short film or movie trailer.
Fitness & Wellness
FEE: $35
This option is for the sports enthusiast that wants to pursue and learn lifelong activities. These non-competitive activities may include running, walking, Pilates, bocce, ladder golf, disc golf, croquet, bowling and swimming. Emphasis is on a responsible and holistic approach to healthy living.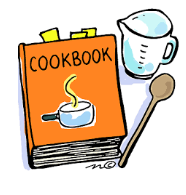 Foods
FEE: $35
In the Foods elective students will gain knowledge relating to food safety, sanitation, and safe handling of kitchen utensils and equipment. Students must work cooperatively in a group to read, and follow a recipe to create a final product. They will be able to apply the knowledge and skills gained in this course to create and cook a number of healthy snacks and meals, as well as some tasty treats. Students will end the course equipped to cook for themselves.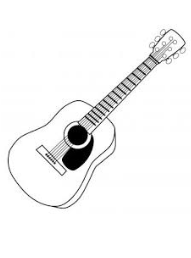 Guitar
Fee: $35
Students get a chance to learn how to play the guitar...no previous knowledge necessary!  Students will learn about the different components as well as the language of the guitar, and learn introductions to chord structures, guitar theory, and strumming patterns. In an effort to keep the pace of the course fun and engaging, students will be able to learn a variety of songs fairly quickly, some even at their own request! Guitars are supplied, however you are welcome to bring your own.
 Hockey Academy
PRE-REQUISITE: Prior Hockey Experience

FEE: $525 for first time players and $470 for returning players
This program follows the skill development program from Hockey Canada.  The outcome of this program is to enhance a hockey student's confidence with individual playing skills, self-esteem and linking athletics to academics.  The emphasis is on individual improvement and success.  This option is only offered in term 2 November – March, all afternoon every other day.
NOTE:  Students must be in good academics standing to have the privilege of participating in the hockey option.
iMAD
NO FEE
I Make A Difference!!! And if you agree you can be the change and difference in this world then this is your option. As a group, we will decide which project both in the school and community we want to empower and impact (Pink shirt day, Pay it forward, NOW society). You will also become part of the NET school team exploring ways to love and serve God.
Interactive Science
FEE: $35
This elective is based on the scientific principles of research and continued experimentation for improvement. Students will learn about scientific principles that allow them to learn with more hands-on experiences. They will carry out scientific demonstrations, and explain why the amazing things they see, hear and feel happen the way they do. From giant bubbles to water powered rockets, exploding chemicals, and showers of foam, science isn't just about learning, it's also about fun.
Introductory Cree
NO FEE
Are you interested in learning to speak another language? This is an introduction to oral and written Plains Cree (Y-dialect) language, and the Plains Cree Culture. This Introductory course allows students to become familiar with the language and allows students to learn the basics of the Cree language.
Introductory French
NO FEE
Did you know that in 2022 French will be the 5th most spoken language on the planet? Here's your chance to give Canada's other official language a try. In this option we will focus primarily on Oral Communication, with much emphasis on communication and dramatic strategies and conversation in French. Parlez - vous Francais?
Introductory Spanish
FEE:  $35
Come explore the Spanish language and Mexican culture. Learn some Spanish basics while learning about Mexican food, dancing, music, traditions and holidays. Look forward to a fiesta at the end of the term to show off your new knowledge! You might even get a chance to taste some of that delicious Mexican food.
Off the Wall Art
FEE: $35
This term option will allow your creative side to come alive. You will explore off the wall activities and express your creative side through projects such as comic, cartooning, chalk, positive graffiti, anime, fun fonts, wood signs and canvas art. The ideas are endless.
Solve This!
FEE: $35
Curiosity unleashed! In this course, students will be presented with various challenges and problems to solve. Challenges will be based on the STEM approach which incorporates Science, Technology, Engineering and Math. This course is for the student who enjoys Makerspace activities, building challenges, design challenges, escape rooms, cryptograms, and more. Over the course of the term, students will work towards the creation of a challenge of their own to test their classmates.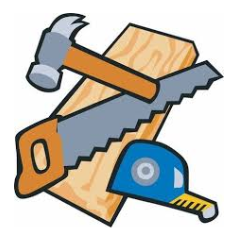 Wood Shop
FEE: $35
A skill leveled class where students enrolled will create/design/manufacture and finish wood-based projects. This elective will begin with a strong safety emphasis and tool recognition. Students will be guided in the mastery of basic wood crafting hand tools, along with power tools such as palm and belt sanders, hand and drill press, coping and mitre saws, table and plunge routers and jigsaws.