Back to all posts
Posted on
Little Caesar's Pizza Kit Fundraiser - Order Information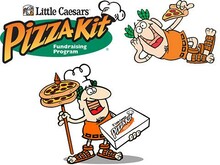 Sacred Heart School Council is hosting the Little Caesar's Fundraiser again this year. If you would like to order online, you can go to this link:
http://www.pizzakit.ca/fundraising-products?shop=1&f=381586&s=285295

Group ID: 139600
Fundraiser ID: 381586

All orders are due by Jan 26th.
If you are submitting a paper order, we accept cash and cheque. Please make cheques payable to Sacred Heart School Council.